About TLNA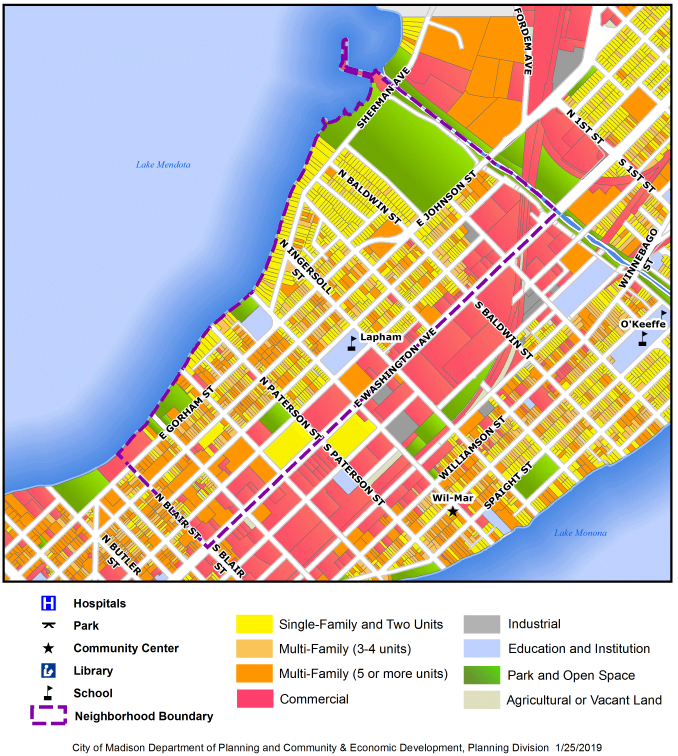 The Tenney-Lapham Neighborhood offers the charm and vitality that only a traditional city neighborhood can provide. You can work, shop, dine, and play all within a short walk from any home in this historic, centrally located community. It is a neighborhood that strives to maintain a diverse population, a variety of housing opportunities, and a high quality of living for all of its residents.
A wide range of housing options are found in different areas of the neighborhood, including large homes with lake frontage, smaller, moderately priced homes, co-op living, two/three flats and large apartment buildings.
Access to Lake Mendota, the Yahara River, and the city-wide bike system provide a variety of recreational and transportation opportunities. Together, five city parks – James Madison, Reynolds, Tenney, Breese Stevens, and Giddings – offer beaches, playgrounds, an ice skating rink, a sledding hill, volleyball, tennis, and bike polo courts, concerts, Forward Madison FC games, sunset views, and more.
The economic heart of the neighborhood lies along East Johnson Street and East Washington Avenue, where you can shop for groceries, do your laundry, get a haircut, get your bike repaired, and visit great restaurants, coffee shops, and stores.
There is so much going on here in Tenney-Lapham Neighborhood, joining our neighborhood association will ensure you'll be a part of it.